Many chefs like to work with seaweed because of its umami taste, also known as the "5th taste". This opens up many possibilities in the kitchen. And so the multitude of types of seaweed can also provide a lot of variation. Incidentally, not only in food, but also in skin or plant care.


Healthy & Responsible
Seaweed is used daily in every household in the Far East. It is perhaps partly because of this that most people there live healthier and longer, because seaweed contains a very wide range of nutrients, more than any other land vegetable. Seaweed fits, also due to the often high protein content, in a responsible way into current lifestyles such as plant-based, paleo and vegetarian
Sustainable & Natural
Our seaweeds, mostly organic, wild harvested or cultivated come mainly from Europe, where they grow without using land or fresh water. They are processed in a sustainable and well-controlled manner. Unlike land vegetables, seaweed grows naturally and nothing is added to it. Pure nature!
​Enrich your diet with seaweed ​ Discover seaweed body care ​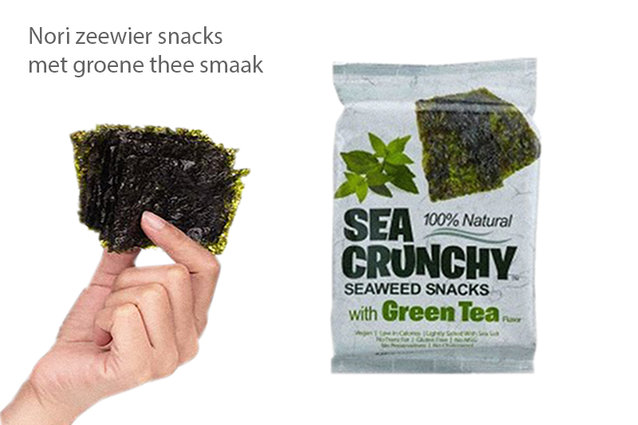 What our buyers say about seaweed
Seaweed Salad Organic 25 g
Delicious and so easy!
Recommended! Has a nice texture and adapts tothe seasonings.
Nori seaweed snacks mix box 4x3 bags
I tried a box with the mix, Delicious snack, the nori with wasabi flavor was, in my opinion, a bit too spicy but delicious with rice. All the others are great, and can be combined with soup and rice or just as a snack. I've already ordered two boxes, I'm going to enjoy them
Frequently asked questions
How can I use seaweed?

Ask for our instruction brochure!
Brochure request ​
How is the quality of the seaweed guaranteed?

All our suppliers are professional certified companies. Our quality guarantee: Not good? Money Back!
What can I use seaweed for in my daily life?

You use weed for your nutrition, health, skin and plant care.
At World of Seaweed we believe that seaweed contributes in many ways to the well-being of people and their environment. It is the source of and for life on earth. Seaweed is natural, sustainable, can be used in many ways, healthy and delicious! As a specialist web store, we have been propagating this message for more than 10 years. We do this in combination with the sale of accessible, innovative, especially organic and European seaweed products, supported by good information. As THE specialist in the field of seaweed, the World of Seaweed aims at a wide availability of seaweed for the consumer
Get a 15% discount on your 1st purchase!
Request our digital brochure here and receive a 15 % discount on your next order!
Free shipment in NL from €35